Director & Owner
.

Mario Di Maggio

Immersive Theatres is a mobile digital planetariums service for all ages specialising in cross-curricular learning, new media art, entertainment and exploration of the new 360˚ digital medium.
We offer the largest catalogue of digital planetarium (fulldome) shows in the world, as well as presenter-led astronomy shows delivered by engaging and experienced science communicators. Our customer feedback pages speak for themselves.
Immersive Theatres utilises the very latest fulldome 360˚ projection technology, yet our prices are among the most competitive in the UK eg. a school visit with our 7m dome works out to only £1.25 per student.
Travel is only 35p / mile and there is no VAT to pay.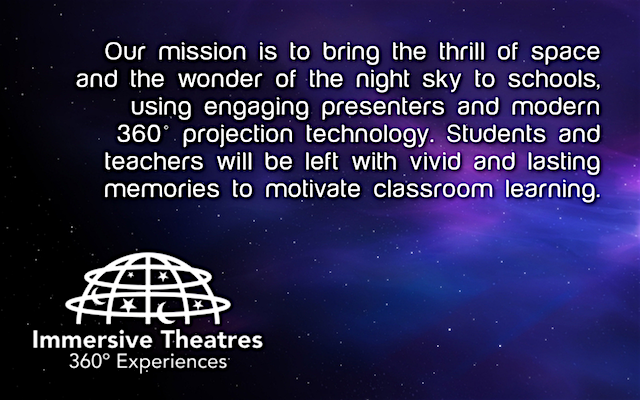 Immersive Theatres is affilliated with the following organisations