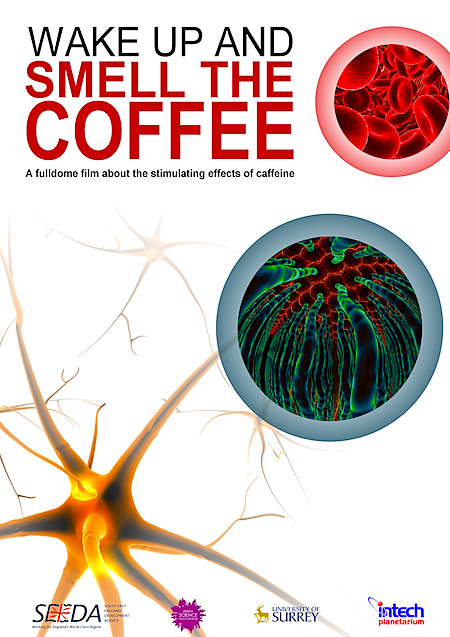 Wake Up and Smell the Coffee
Aimed at AS and A2-level biology and chemistry students, this vividly animated 360˚ film not only beautifully explains atomic structure and the shape of the caffeine molecule, but also graphically illustrates the makeup of various anatomical cells.
Atomic structure and the formation of molecules with their associated bonds are also touched on.
The audience is taken on a journey through membranes of the human body, swirled through the bloodstream, and pulled through the blood-brain barrier to discover how the shape of caffeine molecules makes them ATP inhibitors, thereby producing the desired effect of reduced drowsiness.
Full preview below.
Film Type
KS5  /  Adults
Length: 24mins
Click image below to download our free Caffeine Timeline